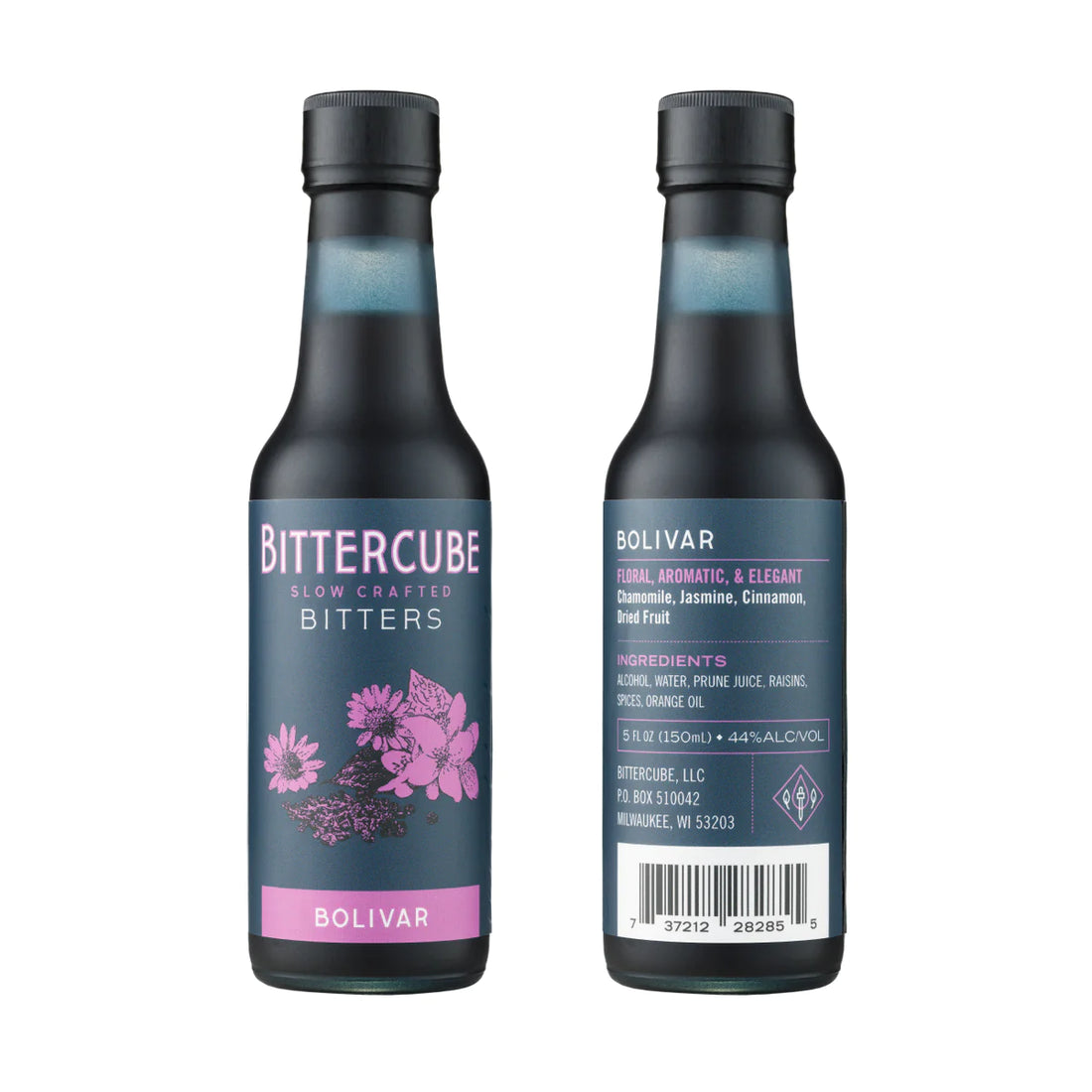 Bittercube | Bolivar Bitters
An homage to an old recipe found in a 19th-century cocktail book
Floral notes of chamomile and jasmine with secondary cinnamon and dried fruits.
Brand
Bittercube Bitters are handmade and slow-crafted with fresh ingredients in Milwaukee, Wisconsin. Bittercube's mission is to develop innovative, flavored packed bitters through thoughtful sourcing, meticulous production, and ongoing research to inspire elevated drinking experiences.
Ingredients
Chamomile + jasmine + cassia cinnamon + Ceylon cinnamon + prune + raisin + clove + gentian + orange peel
Production (Process)
A handful of dried chamomile flowers are used in every bottle.