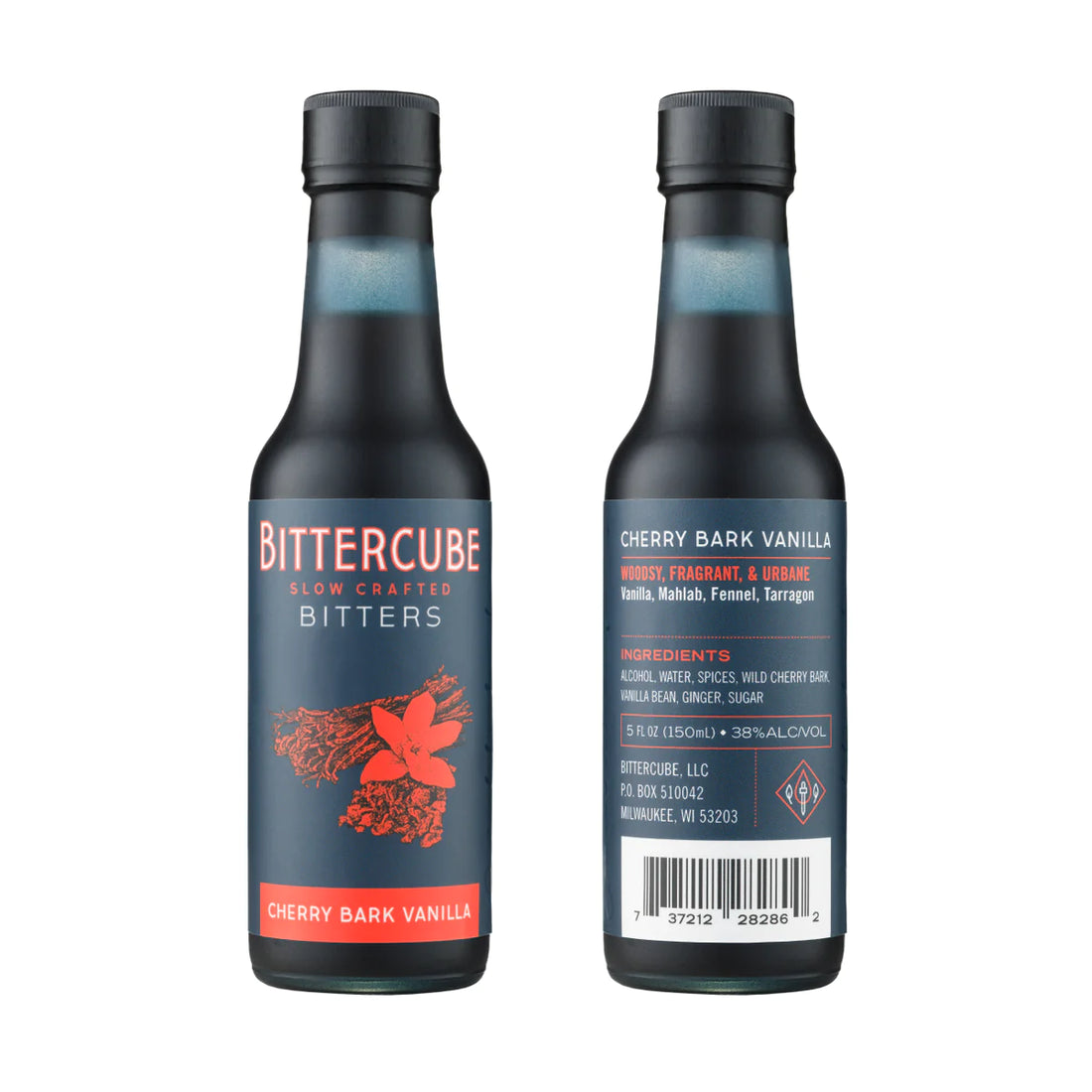 Bittercube | Cherry Bark Vanilla Bitters
Slow-crafted using fresh ingredients
Clean, pronounced aromatics of cocoa and almonds. Woodsy and rustic with pleasant vanilla, fennel, and star anise flavors.
Brand
Bittercube Bitters are handmade and slow-crafted with fresh ingredients in Milwaukee, Wisconsin. Bittercube's mission is to develop innovative, flavored packed bitters through thoughtful sourcing, meticulous production, and ongoing research to inspire elevated drinking experiences.
Cocktail
Manhattan + Old Fashioned + Sour + Highball
Ingredients
Wild cherry bark + Indonesian vanilla bean + quassia + gentian + star anise + mahlab + cardamom + Ceylon cinnamon + fennel pollen
Production (Process)
Three inches of pure vanilla bean are used in every bottle.