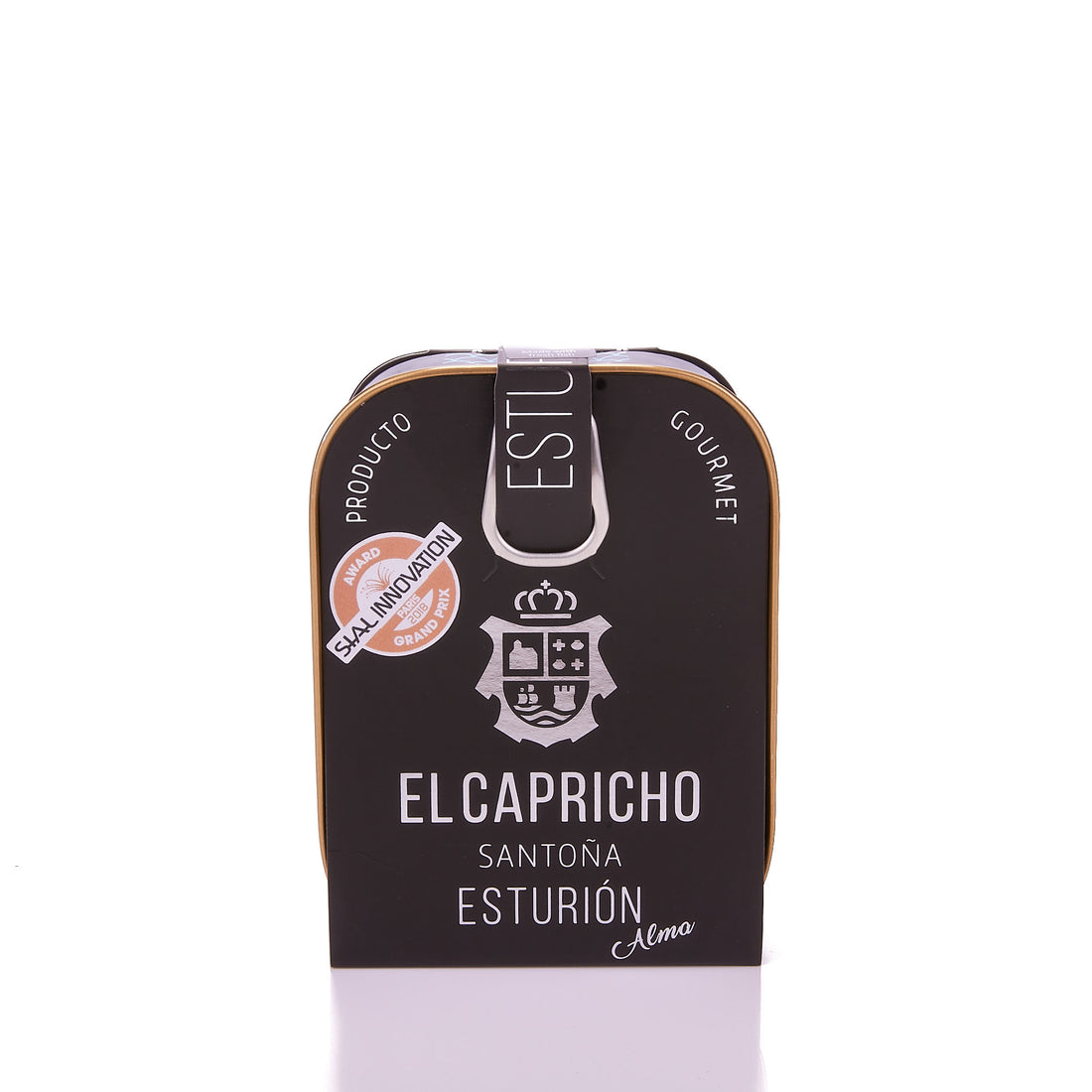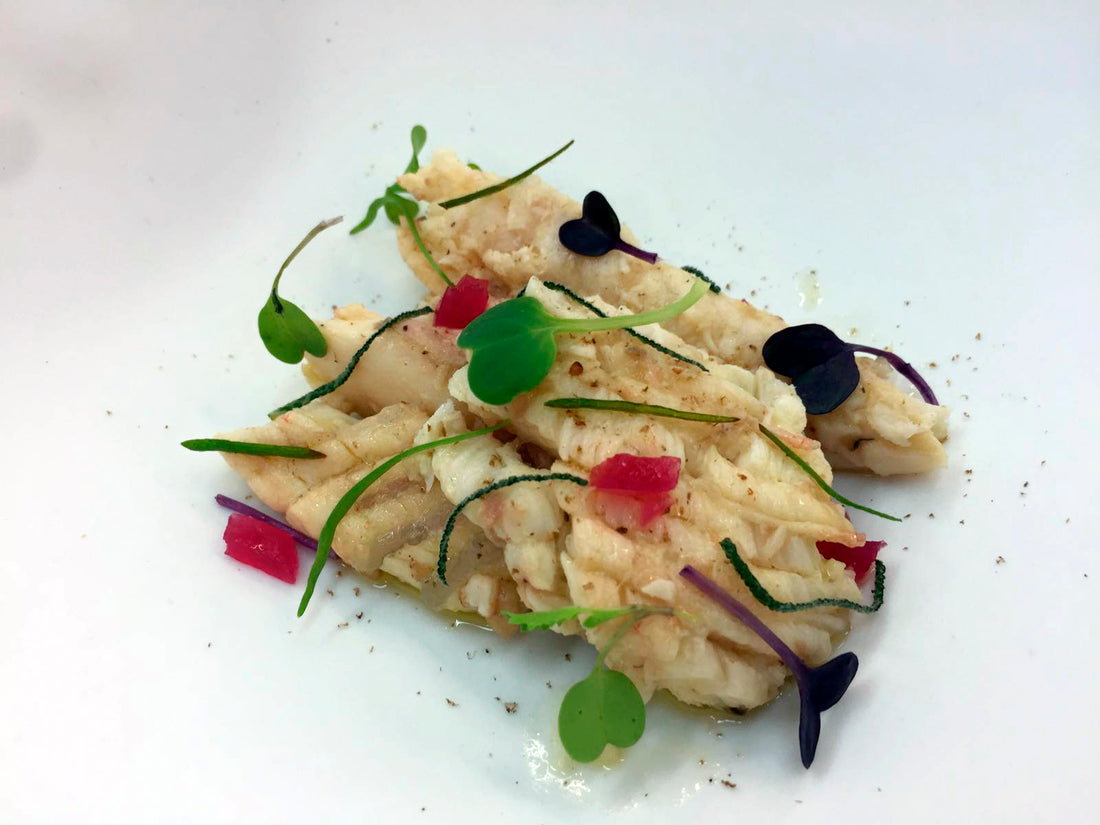 El Capricho | Esturión | Sturgeon Alma in EVOO
Esturión Alma in EVOO 'Castillo de Canena' | Sturgeon (fresh fish) Alma in EVOO 'Castillo de Canena' — Santoña, Cantabria

Sturgeon loins (Acipenser Baerii), from young specimens, just over a year old, bred entirely in Spain, with the highest quality standards and sustainable practices. Made with fresh fish and elaborated by hand with the utmost care and respect to the raw material.

The white meat has a unique texture, subtle, delicate, juicy flavors, melded with Arbequina extra virgin olive oil for an utterly delicious taste. It's an excellent protein source, with many health benefits, including phosphorus and Omega-3 fatty acids. Highly appreciated in haute cuisine for its versatility.

Product of Spain | Hand Packed | Non-BPA | High in Omega-3 Fatty Acids (EPA+DHA)

Net Weight 110 g (3.88 oz) | Drained Weight 80 g (2.82 oz)

Allergens: Fish

To retain its delicate texture, keep refrigerated, preferably between 5°C to 12°C (41°F to 54°F), and consume within three days of opening.

Ingredients: Sturgeon (Acipenser baerii), extra virgin olive oil (Castillo de Canena), and salt.


Conservas El Capricho is a family business located in Santoña, a small traditional fishing village with a rich history known as the canned anchovy fillets' birthplace. Committed to providing a healthy and nutritious gourmet product of exquisite quality and distinction. Preserving the authentic taste of the sea!

The Cantabrian Sea (Bay of Biscay, FAO 27 and FAO 37) is the primary element and inspiration for bringing the freshest fish to the consumer. Conservas El Capricho purchases anchovies during the spring fishing season from small inshore Spanish boats using traditional fishing methods such as purse seine. The Bonito is line-caught during the summer season—both highly appreciated and respect to sustainable practices.

The catch of the day is brought to the facilities in Santoña, where the fresh fish is handled with exceptional care, following a rigorous unique process, and hand packed by skilled artisans to create the ultimate product into a delicacy.